Sports centre made ready for full activity
A sports centre is meant to be a meeting point for people to exercise their activities and meet for intense games, but also for the audience to cheer for their team. When it was time for this sports centre to renovate, we were contacted to ensure their safety.
The steps are an important part to take into consideration to make entering the stands safe. Often times the lighting in a sports centre might be dimly lit, causing some disorientation and making it hard to navigate.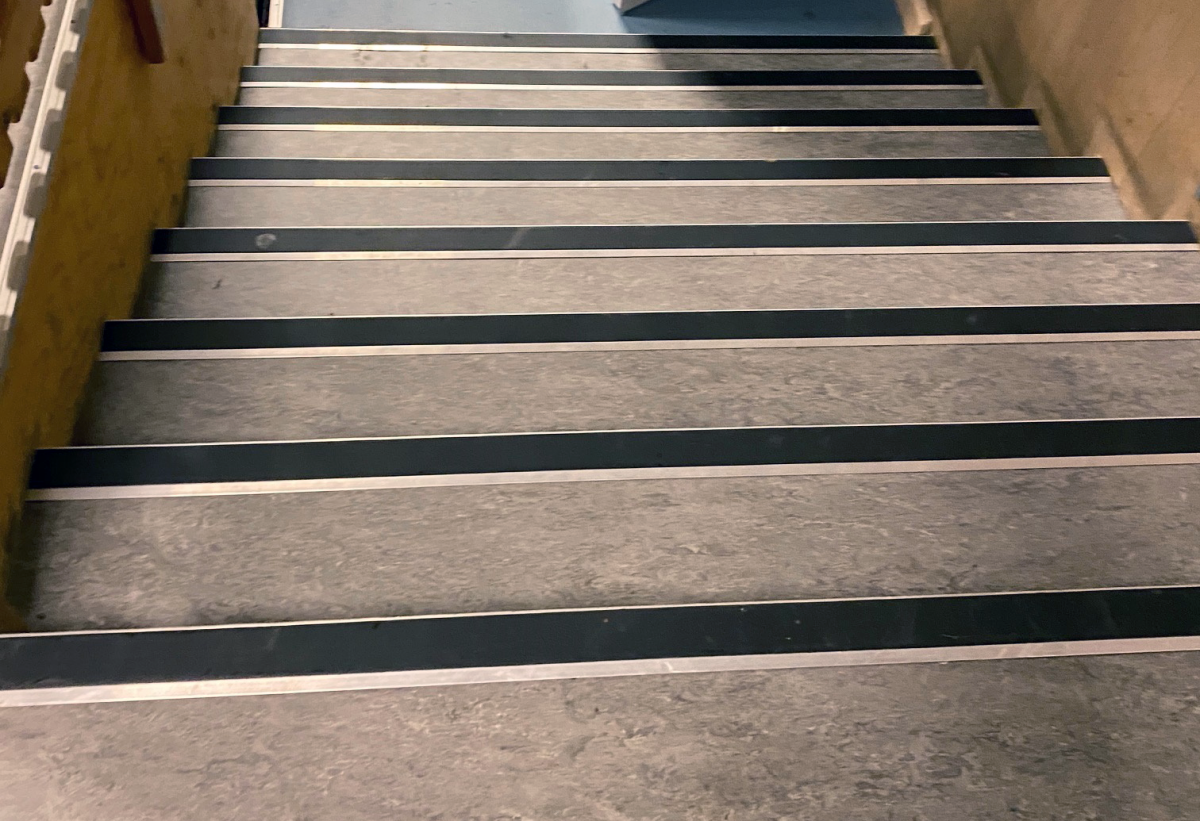 Stair edging for easy access
To define the steps and make the stands easy to access our stair edging was chosen to solve their concerns. Using Stair Edging & Trims is a perfect way to mark the steps with a contrasting color, due to our wide selection of colors and material. In addition to four profile designs our range is made to accommodate most step shapes.
The choice of gauges is offered to suit most floorcoverings, whilst single, double or multiple channel options are available dependent on traffic levels and conditions. The installation will help prevent accidents such as tripping, falling or slipping on the stairs.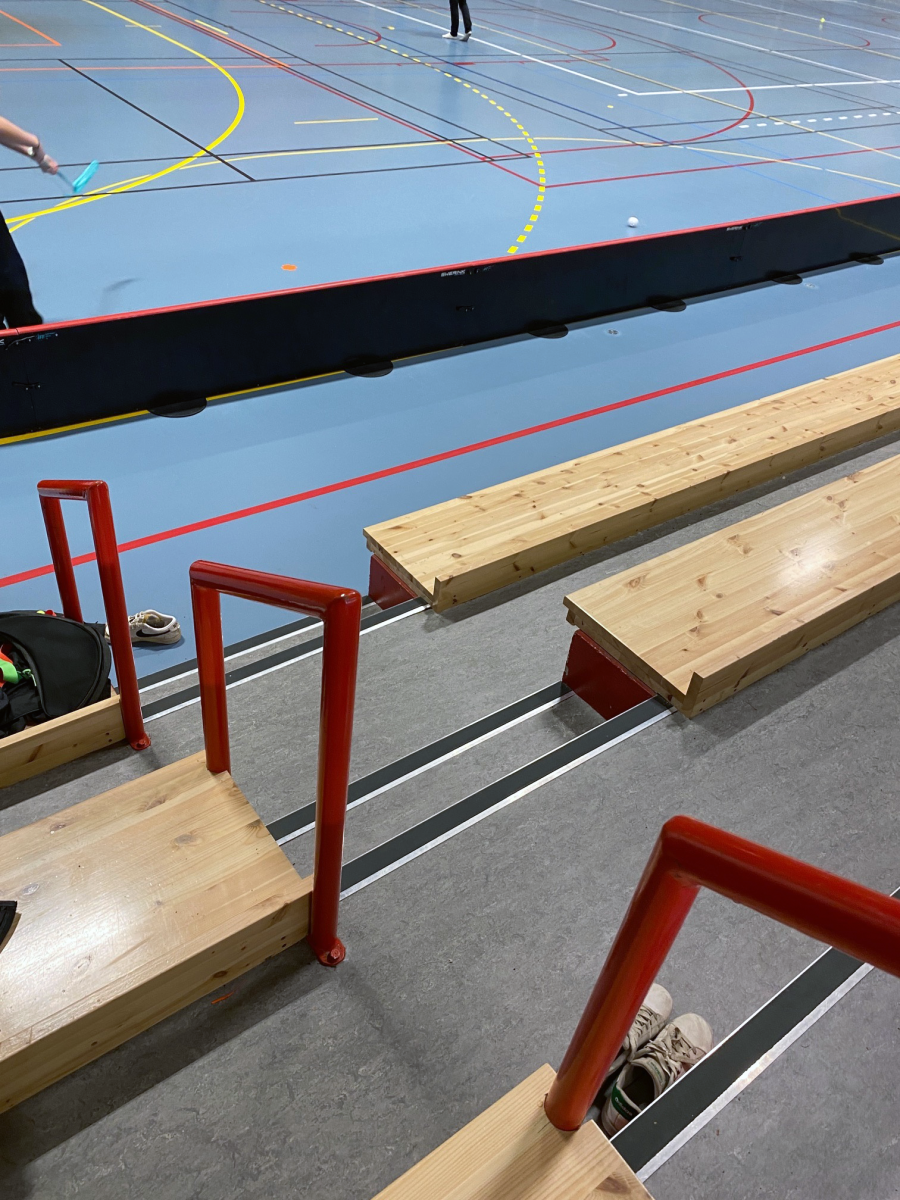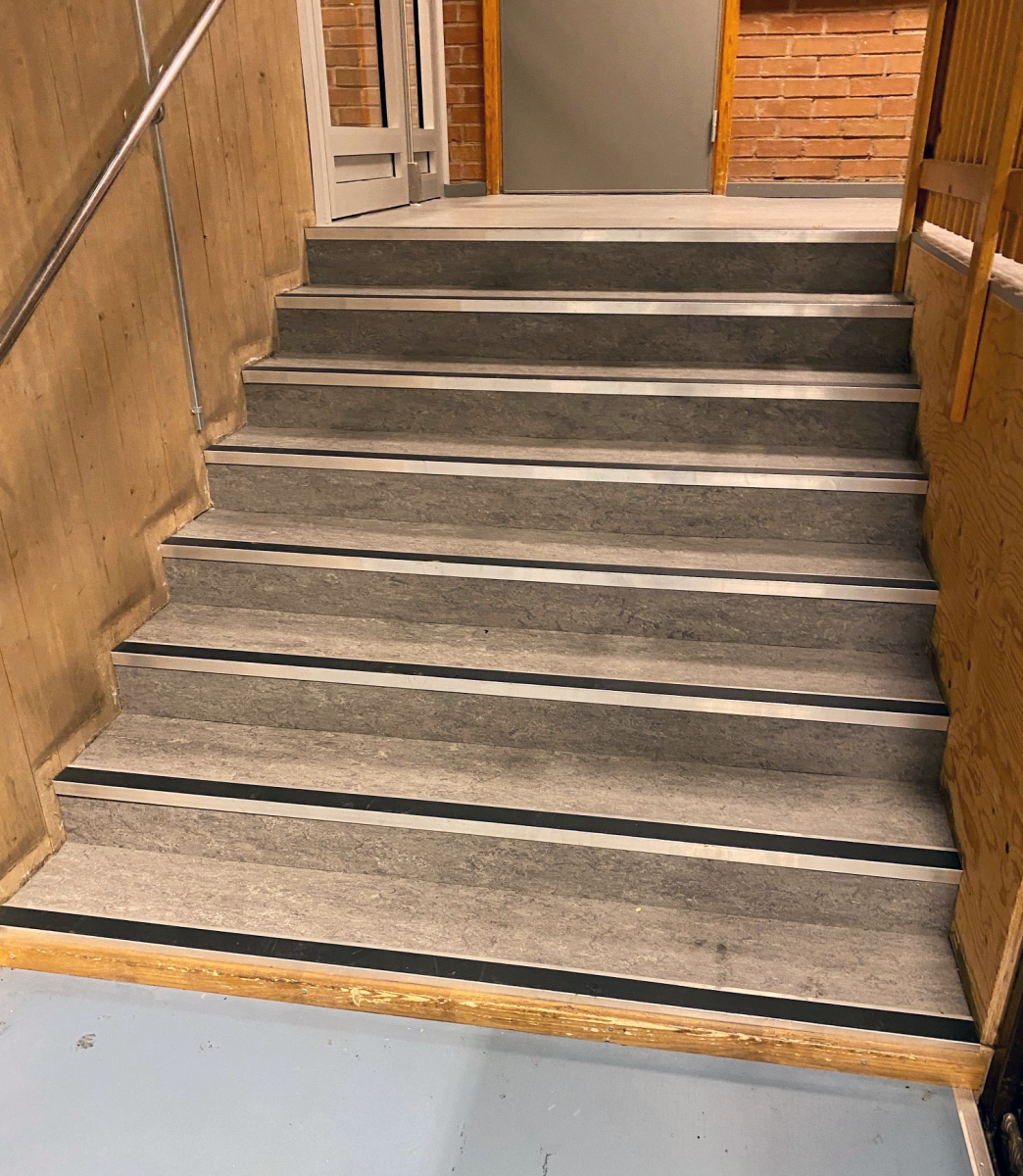 Ready for activity
The sports centre is now ready to handle the full activity of running sportspersons and guiding an excited audience.
Are you looking for a similar solution? Please contact us for advice on how we can help improve your building.