Design your own wall protection
Get the ultimate protection you need with your choice of Gradus Wall Protection Systems. With nearly two decades of experience, Gradus offers one of the most extensive ranges of wall protections available today.
Our range comes with a wide selection of colour and design options to complement your rubber, stainless steel or timber profiles for a comprehensive package that works together for maximum protection. Additionally, this system helps reduce life cycle costs while minimising ongoing repair or maintenance needs - all while making your interior look great!
SureProtect Endure®
PVC-u sheet from Gradus is the perfect solution for wall protection in any environment that's busy with pedestrian traffic. The through coloured and textured design of this product will conceal scuffs, scrapes and other minor abrasions, ensuring your walls look great at all times - no need to repair or repaint! It's also incredibly low maintenance so you can enjoy long lasting beauty with minimal upkeep. With 26 standard colours to choose from, you can create a wall protection that complements any interior environment - whether in education, retail, leisure or hospitality. The protective layer of gradus ensures durability and long lasting protection while providing an eye-catching feature to the space.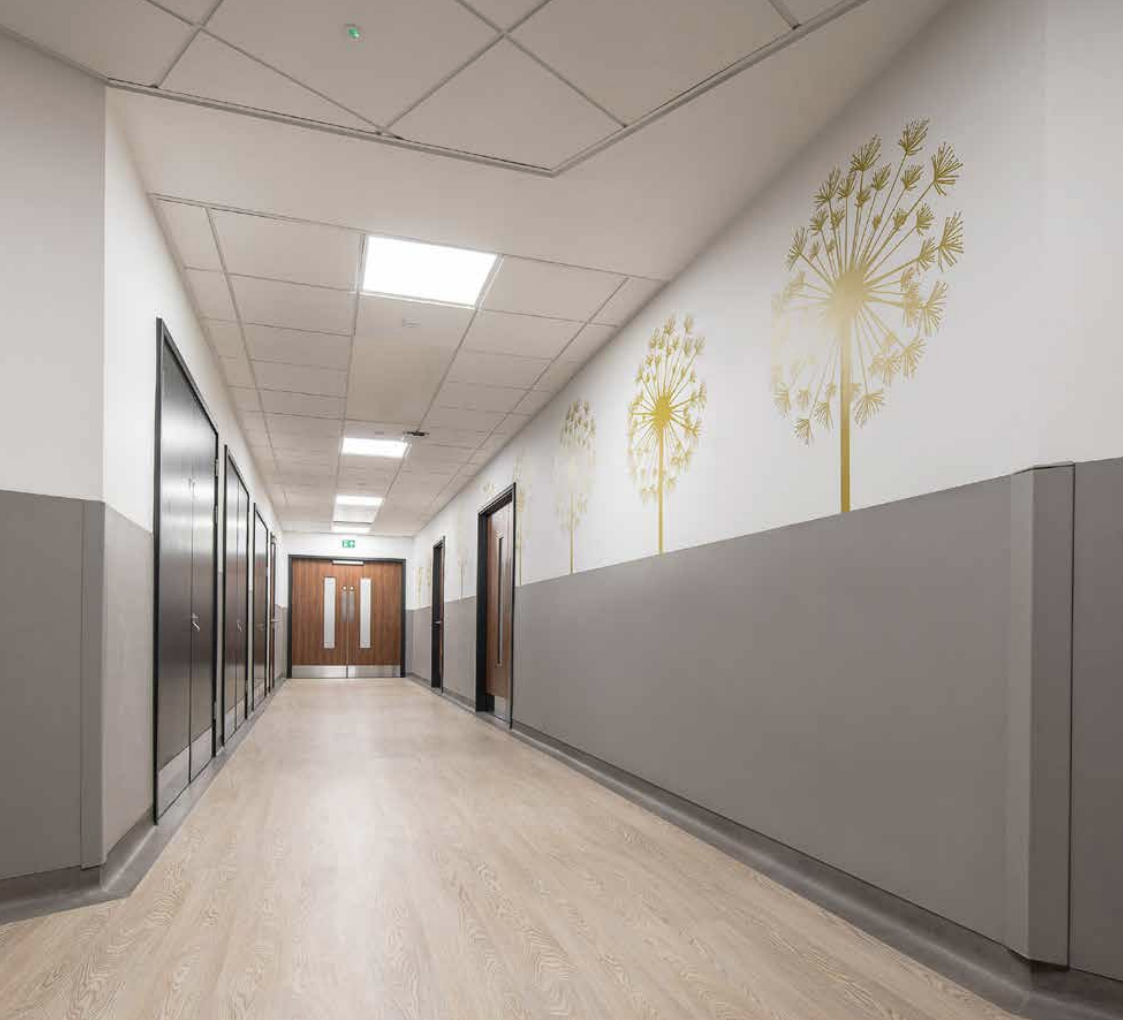 Sure Protect Pure®
This waterproof coating offers a seamless and smooth finish, minimising bacterial growth and protecting your walls from moisture and impact damage. Sure Protect Pure® has been VT rated and tested with multiple disinfectants to meet the extreme hygiene requirements of operating rooms, healthcare facilities, commercial kitchens, sports & leisure centres, food & pharmaceutical manufacturing plants, laboratories, dental practices, veterinary clinics and bathrooms.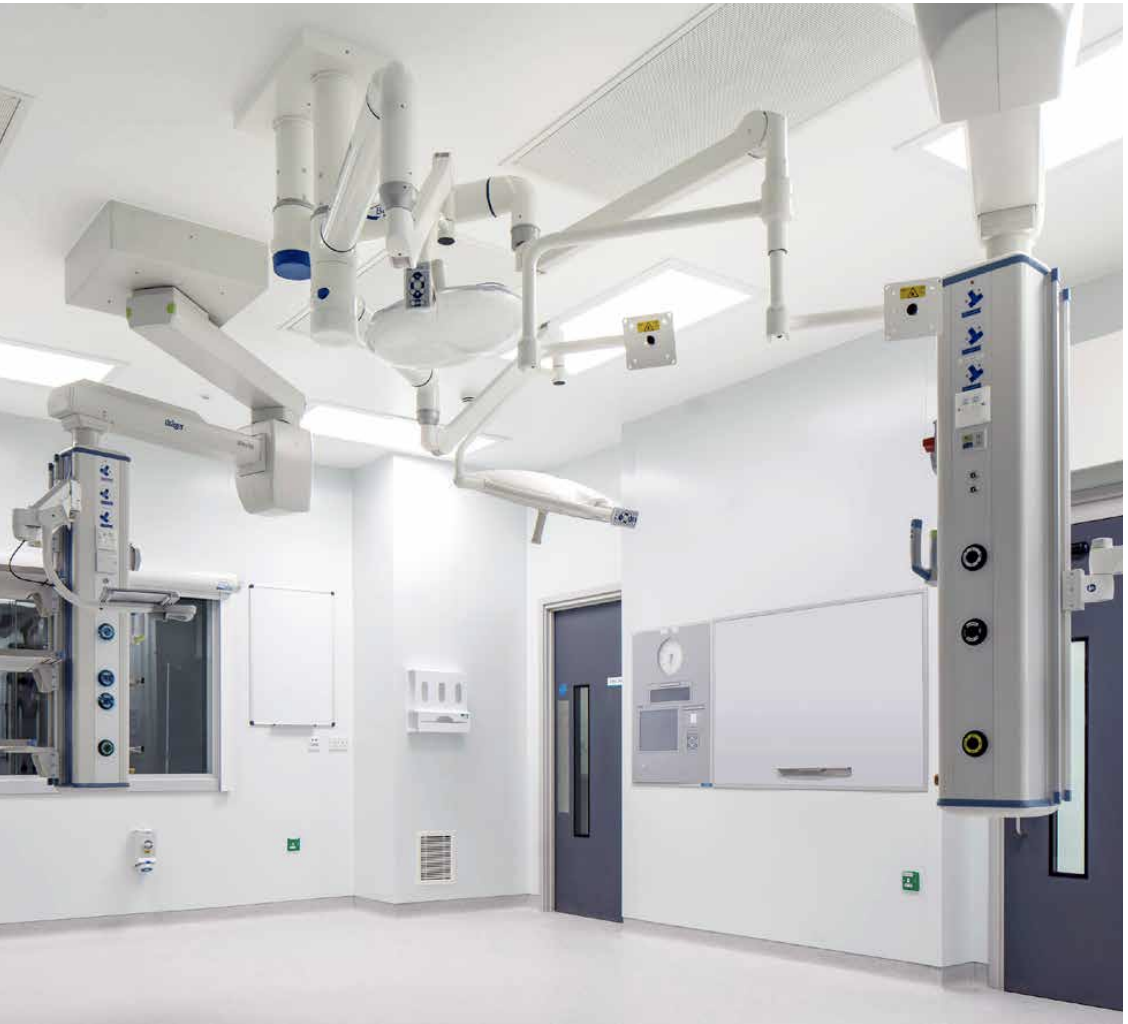 Sure Protect Design
Sure Protect Design from Gradus brings excellence in interior design that adds the perfect touch of elegance to any space. Choose from a wide variety of materials, colours, patterns and styles to create an attractive wall protection. Ideal for reception areas, leisure centres, hotel lobbies, healthcare facilities or university campuses—anywhere where aesthetics and visual appeal are important. Or take it up a notch with customised wall cladding options: your own photos or graphics digitally printed across multiple discs for one cohesive image. SureProtect Design from Gradus will make your interiors timelessly stylish.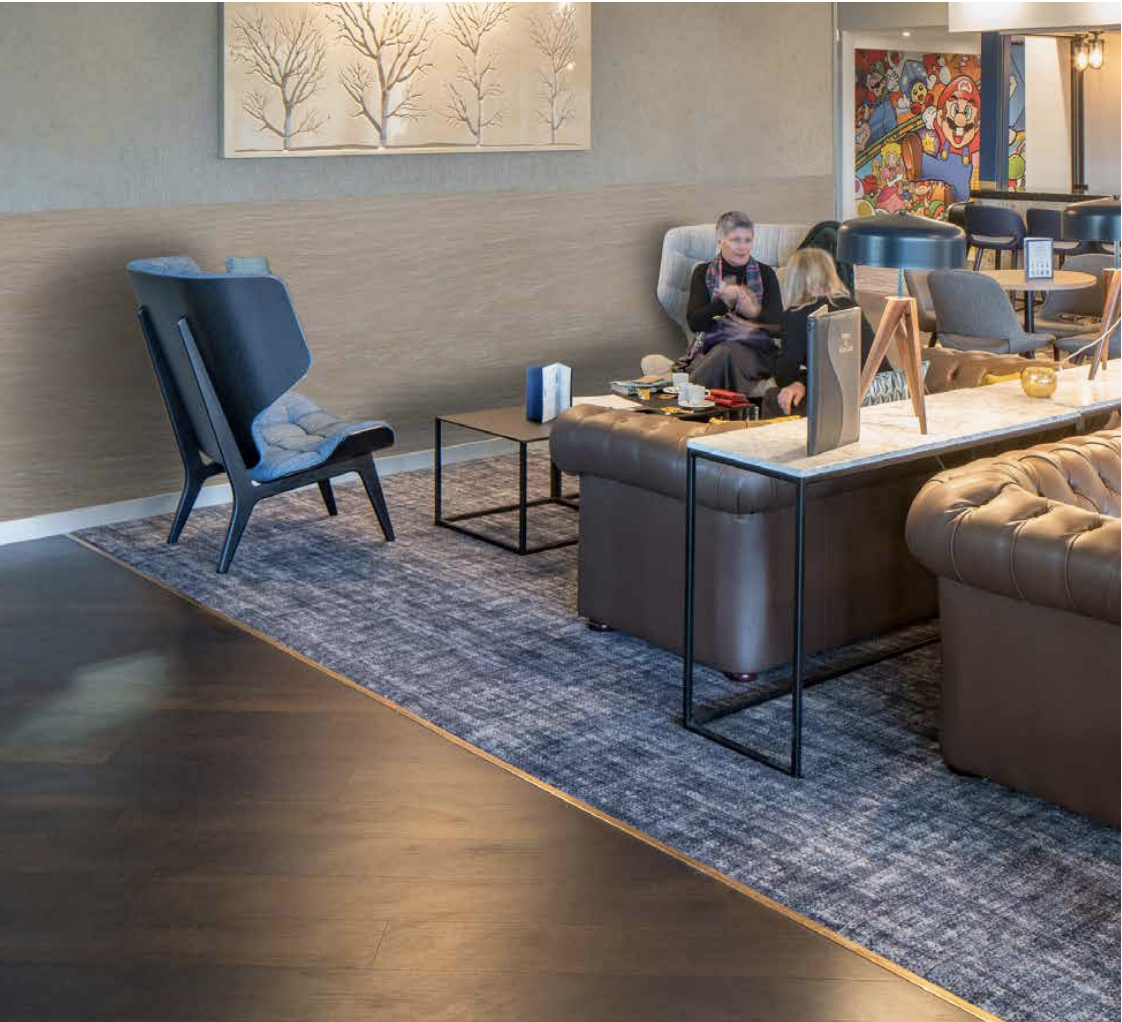 Are you interested in designing your own wall protection? We are happy to help. Please contact us here for further information.