Gradus illuminates Swedish science center Curiosum 
Curiosum is a science center located in Umeå, in the northern part of Sweden. In collaboration with the local educational institution, Umeå University, Curiosum welcomes curious and creative visitors of all ages. Gradus helped illuminate Curiosum for a complete experience.
Curiosum offers fun ways to explore, experience and discover science and technology for the whole family. With activities such as experiments, games, special effects–creation, challenging friends in a gameshow and travelling through space via a theater. In the cinema auditorium we installed LED strips from our architectural lighting range to set the mood.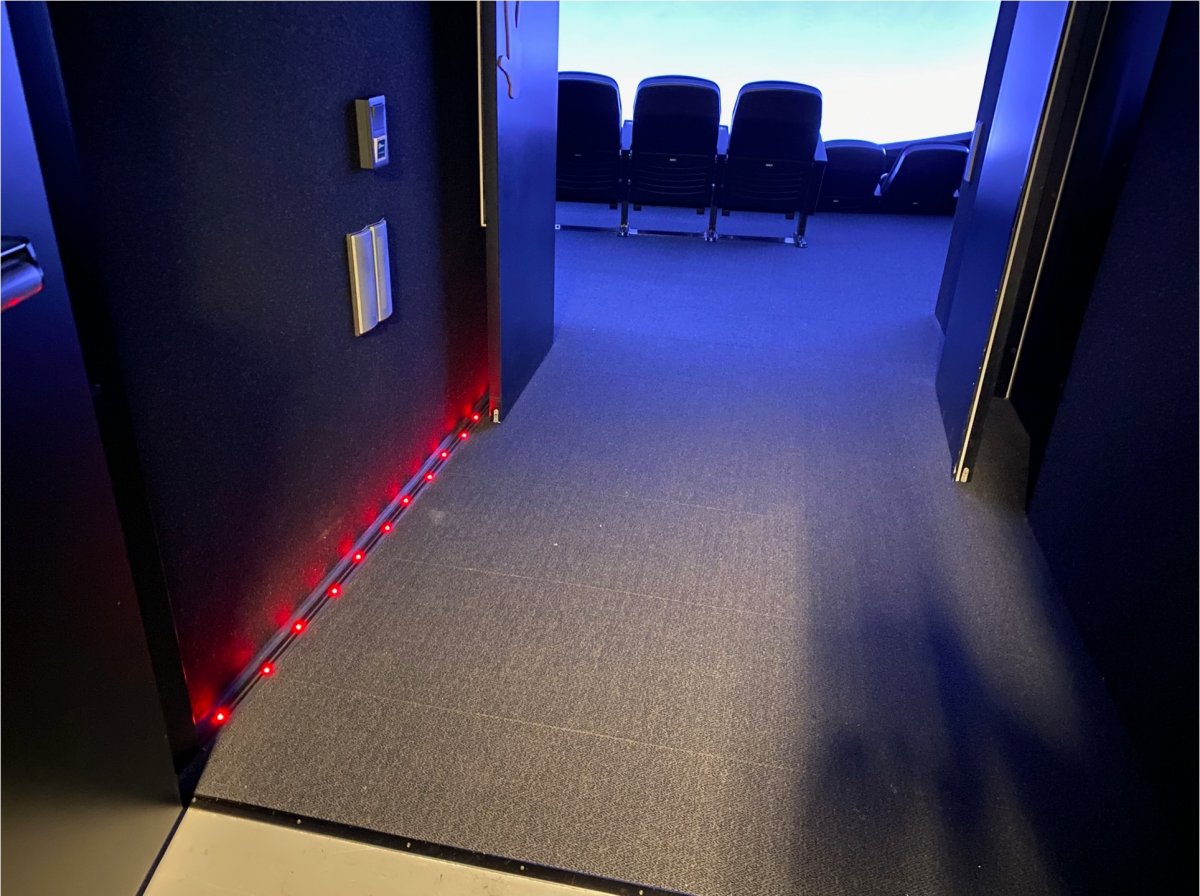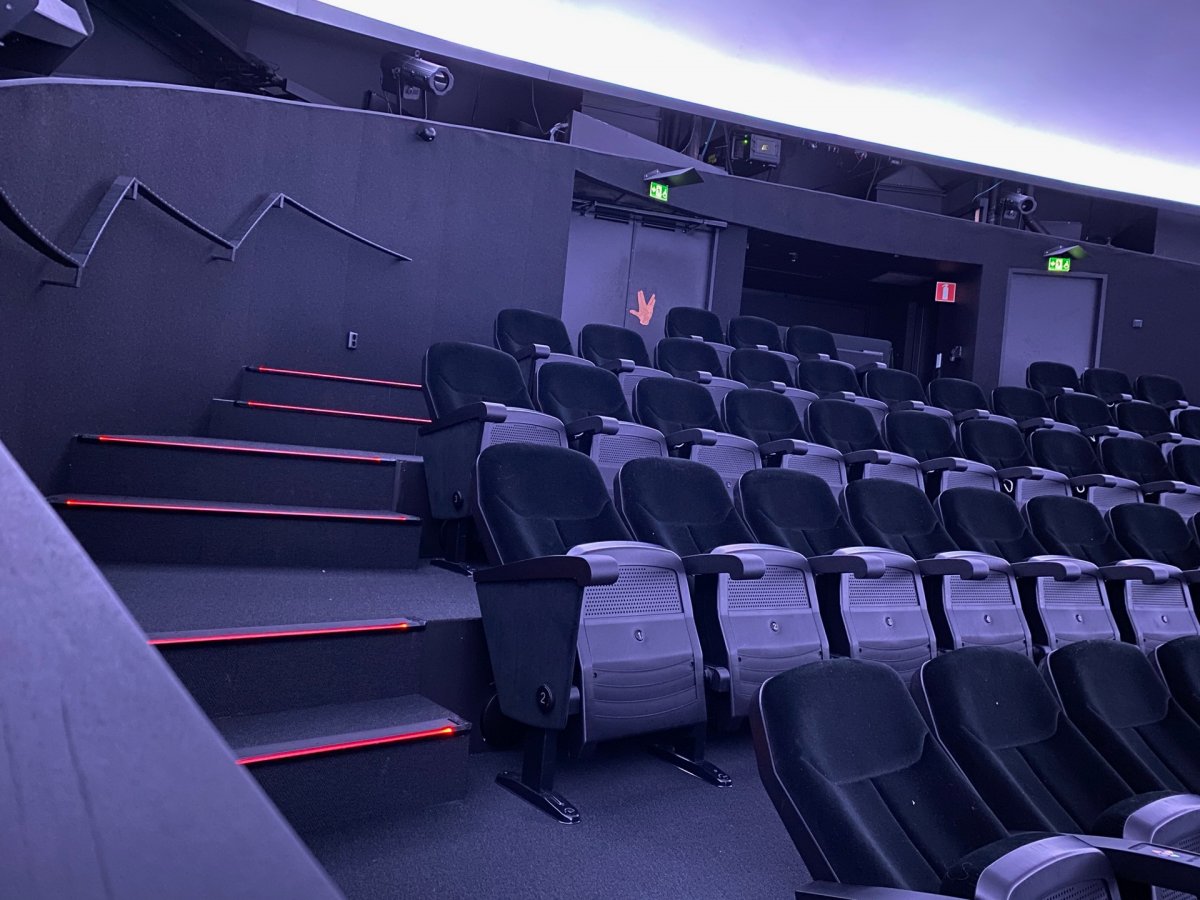 Red and white accents
Our LED lighting strips both help visitors navigate their way into the theatre and highlight the steps. The red nuance increases the excitement of stepping into the experience whilst maintaining safety as a priority.
The white lighting accents along the black wall border creates an ambient light. A pefect addition for this theatre to enhance the feeling of space.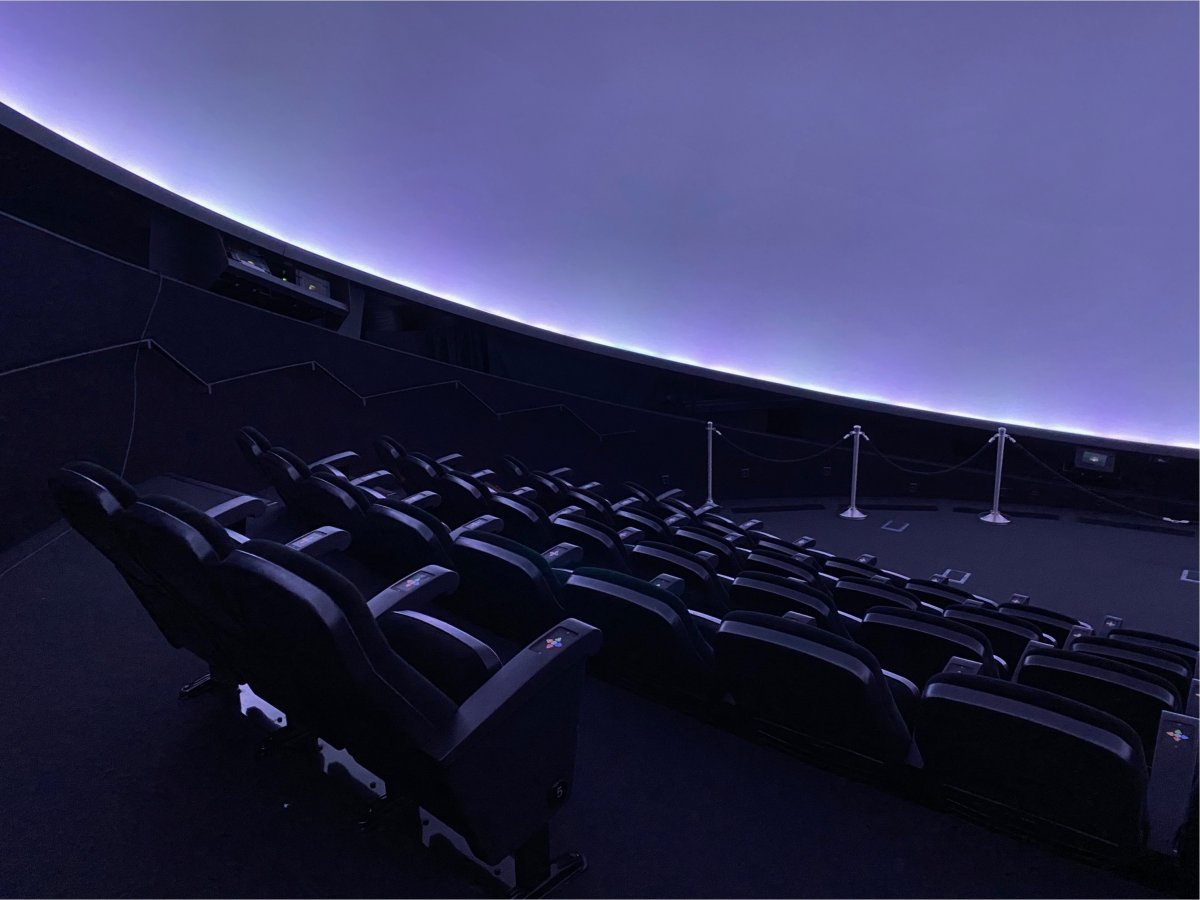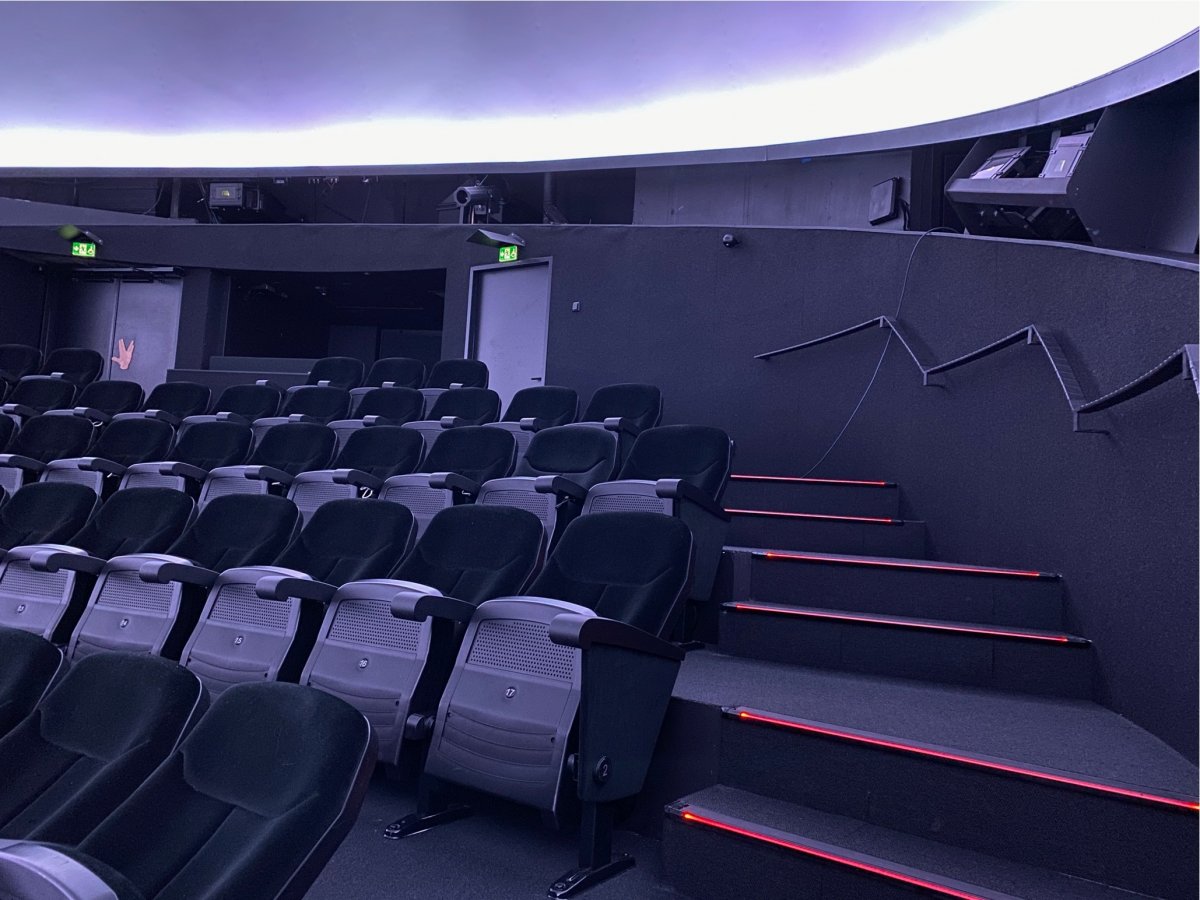 LED for customised applications
Our LED lighting range is both easy and safe to install. If you are looking for customised applications we are happy to help. We help produce products and make modifications of existing products to achieve specific light effects to your desire.
Are you ready to illuminate a project of yours?
Please contact us to learn more about our LED-strips and how we can transform the mood through lighting.